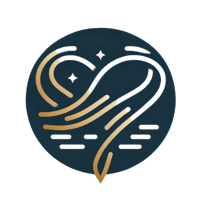 Get in touch
We're here to help you craft your dream romantic getaway. Contact us for personalized travel advice, booking inquiries, or any questions you might have. Our team of travel experts is dedicated to making your vacation as enchanting and seamless as possible. Reach out today, and let's start planning your unforgettable escape.
Decades of Experience
At His & Hers Vacations, we bring decades of expertise in curating romantic getaways that transcend the ordinary. Our team, composed of seasoned travel professionals, has a deep understanding of the nuances that make each romantic journey unique. From exotic beach retreats to cozy mountain hideaways, we've mastered the art of creating experiences that resonate with the hearts of our clients. Our extensive experience ensures that every getaway is not just a trip but a chapter in your love story, meticulously crafted to perfection.
24/7 Support
We believe that romance should be free of worries, which is why our dedicated team offers round-the-clock support, ensuring peace of mind throughout your journey. Whether you need assistance with a last-minute change, a recommendation for a hidden gem, or support in an unexpected situation, we're just a call away. Our commitment to providing constant, reliable support is unwavering, ensuring that your romantic escape is as flawless as your love for each other.
Competitive Pricing
Indulge in the romance without stretching your budget. We are committed to offering competitive pricing without compromising on the quality of your experience. We leverage our network and industry expertise to secure the best deals and exclusive offers, making luxury and romance accessible. Our transparent pricing policy ensures no hidden costs, allowing you to fully immerse in the joy of your getaway.
Flexible Cancellation
Understanding that life can be unpredictable, we offer flexible cancellation policies tailored to provide you with comfort and ease. We ensure that our policies are clear, fair, and crafted with your best interests in mind. Should your plans change, you can rest assured that we'll be here to assist you with minimal fuss. Our aim is to give you the confidence to dream big, with the flexibility to adapt as needed.